2020 Certified Diamond Dealer Conference
The Magic of Collecting
January 7-9, 2020 in Orlando, Florida at the Walt Disney World Swan Resort
Join hundreds of leading industry innovators in Orlando for three incredible days that will impact your bottom line.

CDD CONFERENCE BENEFITS:
CDD EXCLUSIVE PRODUCT RELEASE

EXCLUSIVE IN-STORE PROMOTIONS

FAMILY DAY HOBBY PROGRAM

EXCLUSIVE CO-OP ITEMS

NETWORKING OPPORTUNITIES

EXCLUSIVE CDD SWAG
AGENDA
Tuesday, January 7th
2:00pm - 6:00pm – Registration & Gift Bag Pick Up
2:00pm - 6:00pm – UDA Gallery, Gaming Lounge, Co-op Corner
6:45pm – Buses Depart for Opening Reception
7:00 - 9:30pm – Reception at House of Blues
9:30 - 10:30pm – NBA Experience
9:30 - 11:00pm – Buses Return to Swan Hotel
6:30pm-9:00pm – Networking Reception & Welcome Dinner

Wednesday, January 8th
All Day – Keynote Presenters, Conference Sessions, Case Studies, Sneak Previews, Gallery Showroom, Networking Opportunities
7:45 - 8:30am – UDA Gallery, Gaming Lounge, Co-op Corner
8:00am - 5:00pm – Registration & Breakfast
8:30 - 9:15am – Opening Remarks - Jason Masherah
9:15 - 10:00am – Making the Customer Experience Magical
10:00 - 10:45am – The Psychology Behind Collecting
10:45 - 11:00am – Morning Break
11:00 - 11:45am – Navigating Yelp to Grow Your Business
11:45 - 12:30pm – The Magic of Effective Merchandising
12:30 - 1:30pm – Lunch: Birds of a Feather
1:30 - 2:15pm – The Magic of Funko
2:15 - 3:00pm – Entertainment Product Lineup
3:00 - 3:15pm – Afternoon Break
3:15 - 4:15pm – Make Money Through Instagram
4:15 - 4:45pm – Co-op: Small Changes…Big Results
4:45 - 5:00pm – Closing Remarks / Evaluations
6:30 - 7:30pm – Cocktail Reception
7:30 - 10:00pm – Dinner Reception

Thursday, January 9th
All Day – UDA Gallery, Gaming Lounge, Co-op Corner
7:45 - 8:30am – Ultra Pro Breakfast & Morning Welcome
8:30 - 9:15am – Keynote - Atlanta Hawks
9:15 - 10:00am – Trading Card Time Machine
10:00 - 10:30am – NHL & NHLPA Updates
10:30 - 10:45am – Morning Break
10:45 - 11:30am – How to Use Retail Data Analytics to Drive Sales
11:30am - 12:15pm – Tiger Woods Family Foundation
12:15 - 1:00pm – Birds of a Feather Networking Lunch
1:00 - 3:00pm – UD Sports Product Lineup
3:00 - 3:45pm – Marketing Magic
3:45 - 4:00pm – Final Wrap Up & Gift Distribution


Rob Laycock
ATLANTA HAWKS (NBA)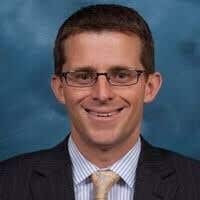 Rob Laycock joined the Atlanta Hawks and State Farm Arena as Vice President of Marketing in October 2018. He currently leads the consumer and B2B marketing strategy with oversight of Digital, Direct Response, Marketing Integration & Operations, and Advertising & Promotion. Prior to the Hawks, Rob spent four years with Live Nation Entertainment where he handled Ticketmaster's partnership with NBA and NHL teams as well as the NBA league office.
He also spent ten years with the Indiana Pacers and Bankers Life Fieldhouse. While in Indiana, he earned his MBA from the Kelley School of Business and spent eight years as a Pit Reporter for the Indianapolis Motor Speedway. Back in junior high school, he started working for All-Star Ball Cards in Brownsburg, Indiana, and stayed there as Shop Manager until heading to college.
John Formica
Leader at Disney & Renowned Author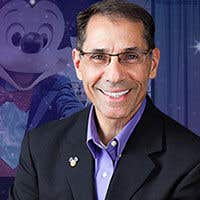 Named "America's Best Customer Experience Speaker and Coach," John Formica is a former Disney leader who has been featured on the NBC Morning Show, FOX, ABC, CBS, Univision, radio shows and multiple business journals.

John has successfully coached hundreds of small businesses, franchises, and professionals to build customer brand loyalty for life, attract and keep more customers and create "whistle while you work" team environments.

In his keynote session, John will share his incredible experiences, best practices and proven Disney Success Strategies to help you attract more customers, build customer loyalty for life, establish a winning team culture and create your own small business empire! You will be empowered to achieve extraordinary results immediately!
KATHY BIHR
TGR FOUNDATION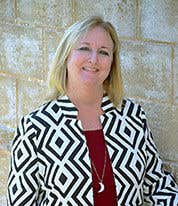 Katherine Bihr Ed.D. is the Vice President of Programs and Education for TGR Foundation, A Tiger Woods Charity. TGR Foundation provides STEM career exploration and college preparation programs to high potential, low opportunity youth and families. It is through this work, she realized the importance of sharing these programs with educators and to meet that challenge created TGR EDU: Create, a professional learning program and TGR EDU: Explore, a digital resource designed for educators to use with students. Prior to joining TGR Foundation, she was the principal of Vista View Middle School in Fountain Valley, CA. Bihr is the 2019 Chair of the STEM Funders Network, a national organization providing resources and professional learning to help teachers, parents and out-of-school providers better inspire and prepare youth in STEM. She also serves on the board of directors for Project Tomorrow, which supports the innovative uses of science, math and technology resources in schools and communities. In addition, Bihr serves as adjunct faculty for the Rossier School of Education at the University of Southern California.
DARNELL HOLLOWAY
YELP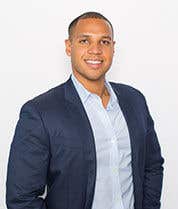 Darnell Holloway is Yelp's Director of Business Outreach. Darnell joined Yelp in 2009, when it was still a startup in SF. He helped pilot numerous Customer Success programs, relocated from SF to Scottsdale in 2010 to help scale Yelp's Arizona Account Management operation, and was promoted in 2012 to build up Yelp's Business Outreach efforts across North America, Europe, and Australia.

Today, as the Director of Business Outreach, he leads a North American team dedicated to building B2B communities and educating small business owners across the country about strategies for success in a feedback driven economy. He's also been featured as a brand evangelist in numerous publications including Forbes, Mashable, and Entrepreneur Magazine. Darnell comes from a family of small business owners and is passionate about working with the local business community. He is a California native, and UC Davis alumnus.
DR. CALEB SIEFERT
PROFESSOR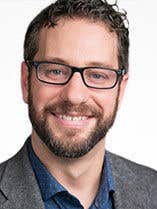 Dr. Caleb Siefert is a professor of behavioral sciences at the University of Michigan-Dearborn where he also serves as the Director of the Interpersonal Relationships, Emotions, and Personality Lab. He earned his M.A. and PhD. in Psychology from Adelphi University before completing post-doctoral degrees at Massachusetts General Hospital (MGH) and Harvard Medical School (HMS). In 2007, he left MGH/HMS to join Innerscope Research as their Senior Scientist. There he conducted over 200 studies utilizing biometrics, facial coding, eye-tracking, and subjective report to learn about consumers' experience of products, stores, advertising, and media. In 2009, the Advertising Research Foundation recognized him with a "Great Mind" Award for Innovation for research on product placement with Turner Broadcasting. In 2014, he and his co-authors were given the "Best Paper of the Year" Award by the Journal of Advertising Research for studies examining the role of attention and emotion in consumer decision making and behavior. He continues to publish research and teach courses in personality, motivation, and human cognition at the University, and serves as a consultant to a number of neuro-marketing and market research companies. Finally, he is a long-suffering Detroit Lions fan who desperately hopes to see a Superbowl championship in his lifetime.
CARLOS GIL
AUTHOR & CEO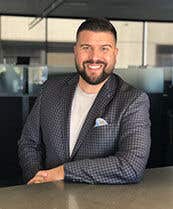 Carlos Gil is the author of The End of Marketing: Humanizing Your Brand in the Age of Social Media and AI, an international keynote speaker and award-winning digital storyteller. He has led social media strategy for global brands including LinkedIn, Winn-Dixie, Save-A-Lot and BMC Software for over a decade. A first-generation Latino American, Gil's work has been featured by CNNMoney, Harvard Business Review, Inc., Entrepreneur and Social Media Examiner, in addition to dozens of trade publications. Presently, Gil is the CEO and founder of Gil Media Co., a full-service digital marketing firm based in Los Angeles, which works with Fortune 500 clients.
First Time Attending? Hear what other have to say about Upper Deck's CDD Conference:
Registration is now open for the Upper Deck 2020 Certified Diamond Dealer Conference in Orlando, FL!
Registration is $249 per person.
Reserve your room through Upper Deck's Room Block or check hotel prices directly here.

Attendees who stay at the Walt Disney Swan receive these exclusive benefits:
Extra Magic Hours

Discounted Park Tickets

Complimentary Fast Pass+ - Reserve Up to 60 Days in Advance!

Complimentary Park Transportation

Complimentary Boat Shuttles to Epcot and Hollywood Studios

Advance Tee Time Reservations at 4 Nearby Championship Golf Courses

Character Dining
Plan your Disney Experience:
Specially priced Disney tickets are available!
Save on Multi-Day (2 days+) Tickets, including 3 free Fast-Passes and a complimentary bonus visit to Disney's Typhoon Lagoon, Disney's Blizzard Beach, Disney's Miniature Golf Courses or a round of 9 hole golf at Disney's Oak Trail Golf Course. Discount ½ day tickets are also available. Ticket offers expire January 4, 2020.
For shops sending multiple people, you will need to register each person attending from the CDD account individually. Attendees MUST be stakeholders in the business over the age of 18.
HTML Forms powered by
Wufoo
.
Questions can be directed to Dealer Services at (888)752-9832.