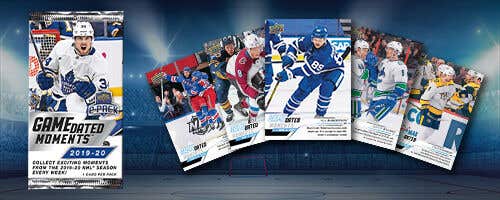 Game Dated Moments highlight top NHL® achievements during the week. The cards are only available for one week before a new set is released. If you missed your chance, find it in the trading marketplace where you can trade with other fans.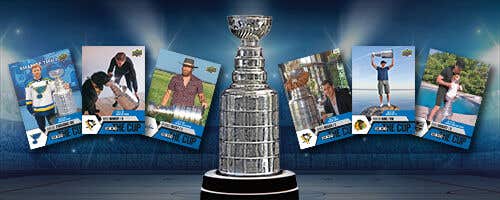 Celebrate the Stanley Cup Final with a FREE pack of cards on Upper Deck e-Pack. These cards feature Stanley Cup champions during their Day With The Cup. Get your free pack today. Offer valid until October 5, 2020.

All content is depicted for demonstration purposes only and is subject to change without notice.©2021 The Upper Deck Company. 5830 El Camino Real, Carlsbad, CA 92008. All rights reserved. NHL and NHL team marks are the property of the NHL and it's teams. © NHL 2021. All Rights Reserved. ©NHLPA. Officially Licensed Product of the NHLPA. NHLPA, National Hockey League Players' Association and the NHLPA logo are trademarks of the NHLPA and are used under license.