Dread Draw
™ – A strategy card game of press your luck competitive fortune telling. Each round players take turns trying to summon cards from the Draw Deck. Summoned cards must have a greater strength than the one you summoned last. Failure will result in your elimination from the round and loss of cards from your Life Deck. Be the last one standing to win the game. Will fortune smile upon you?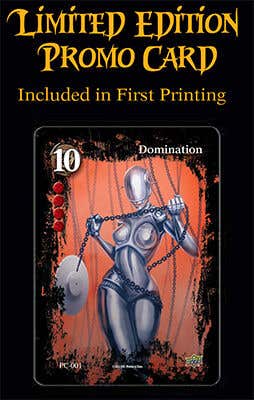 Summon Cards from the Draw Deck – The strength must be greater than the last card summoned. Failure will result in elimination from the round.

Eliminated players lose cards from their life deck and a new round begins.
CARD ABILITIES CAN CHANGE THE COURSE OF THE GAME.

WILL YOU BE THE LAST PLAYER STANDING?
Contents: 100 Cards, 1 Rulebook, All Original Art. *Content subject to change without notice. MSRP $19.99
© UDC. Carlsbad, CA 92008. All rights reserved. Printed in China. All images subject to change.