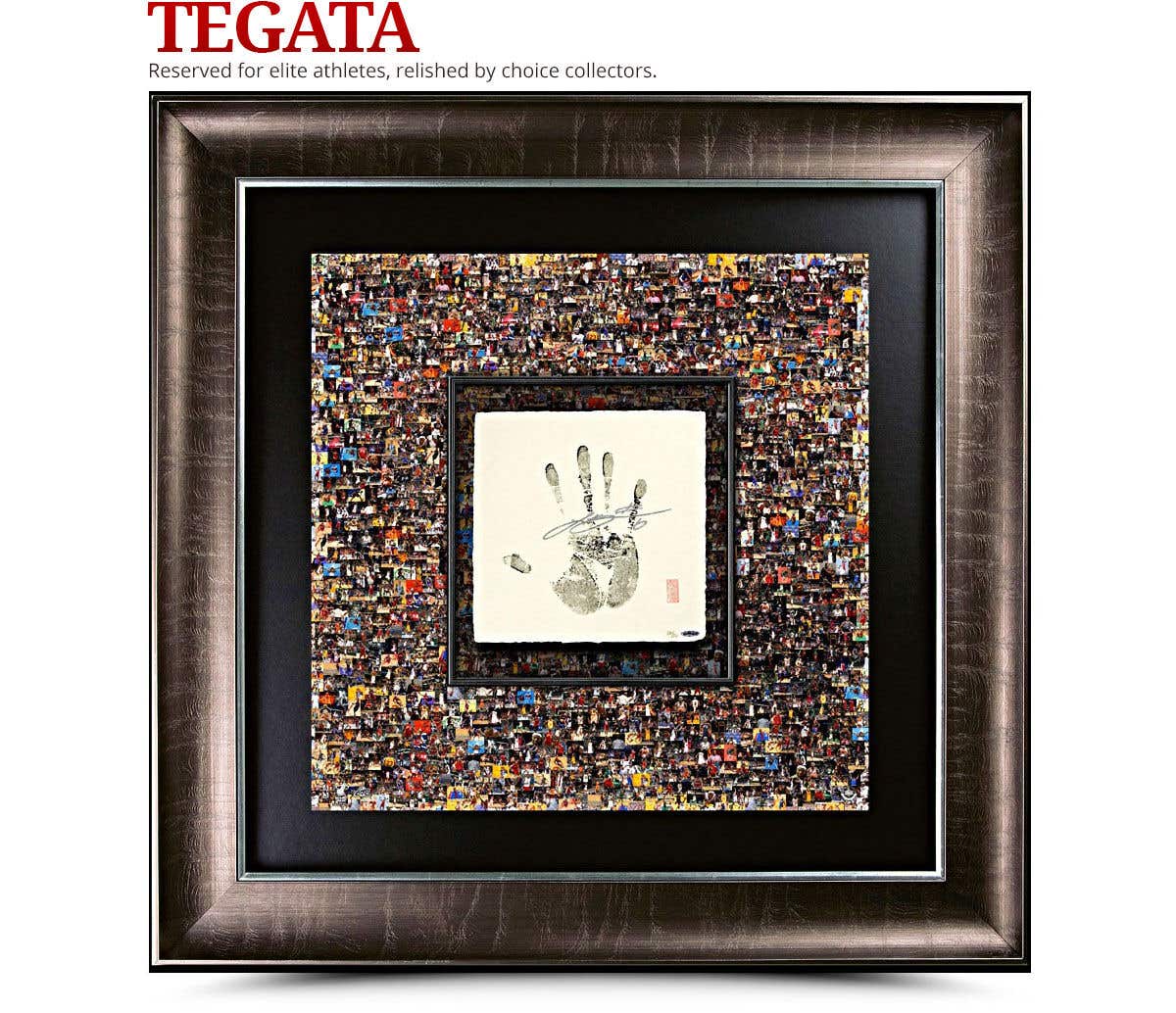 THE MARK OF REMARKABLE

Profoundly distinguished, Tegata is a remarkable token crafted to honor the elite.

Rooted in Japanese tradition & embracing the essence of supreme performers, Tegata retrospective keepsakes are handcrafted for you with definitive delicacy.

Each Tegata display is produced with the same spirited skill & precision exhibited by the very athlete it honors. Quite simply, Tegata is the most progressive piece of sports memorabilia imagined.

Inked with an actual handprint & scrolling signature adjacent a custom Inkan stamp, your favorite athlete places the final touches on your particular piece.

The result? Remarkable memorabilia that captivates with only a glance.

But not to worry. In this case it's perfectly alright to stare.

---