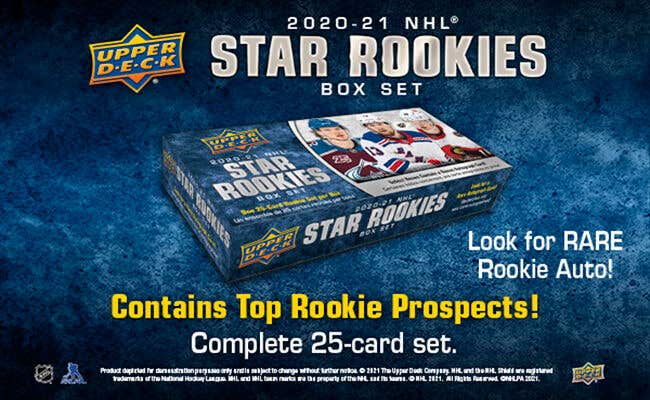 New 2020-21 NHL® Rookie Box Set

All the top prospects from the 2020-21 season all in one box. The latest edition of the Rookie Box Set combines the top 2020-21 rookie prospects into a single 25-card set. Some lucky collectors will find a bonus 26th card - a rare Rookie Auto!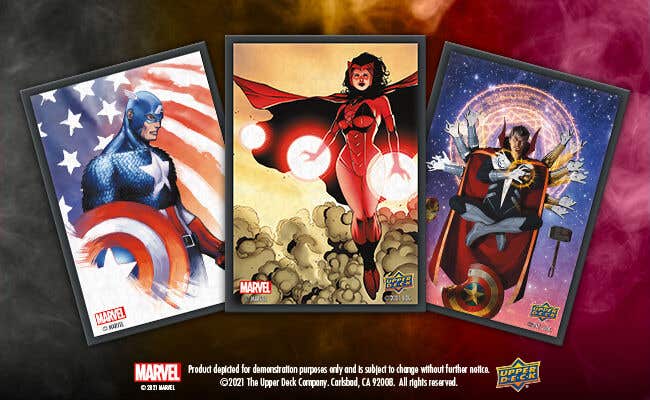 Marvel Gaming Sleeves
Introducing all-new Marvel Card Sleeves. These sleeves feature original artwork and are not specific for any one game. Each pack has 65 sleeves and will have most TCG and CCG decks covered.