Dungeon Draft
™ – Designed by Justin Gary.
Over the course of multiple rounds, players will draft heroes and weapons and use them to defeat monsters and complete quests in an effort to earn the most victory points. Like with any good drafting game the choice between helping yourself or hindering an opponent is always in play.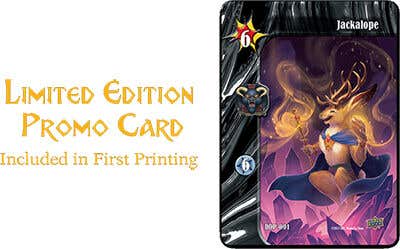 Contents:
173 Draft Cards
25 Quest cards
40 Gold Tokens
40 Victory Point Tokens
1 Rulebook
All Original Art
*Contents subject to change without notice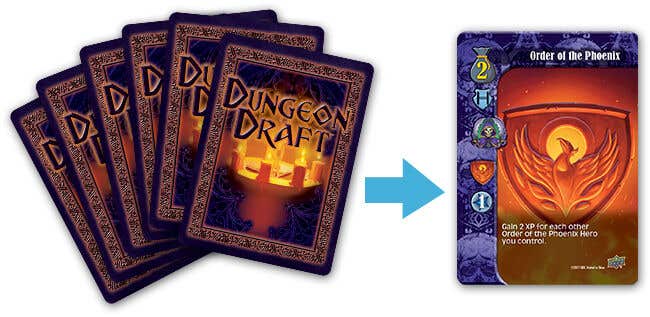 DRAFT: Each round, players draft a hand of 7 cards.
PLAY: Pay gold to play Heroes and Weapons which can be used to defeat Monsters.
WIN: The player with the most Victory Points wins after 4 rounds.

© UDC. Carlsbad, CA 92008. All rights reserved. Printed in China. All images subject to change.