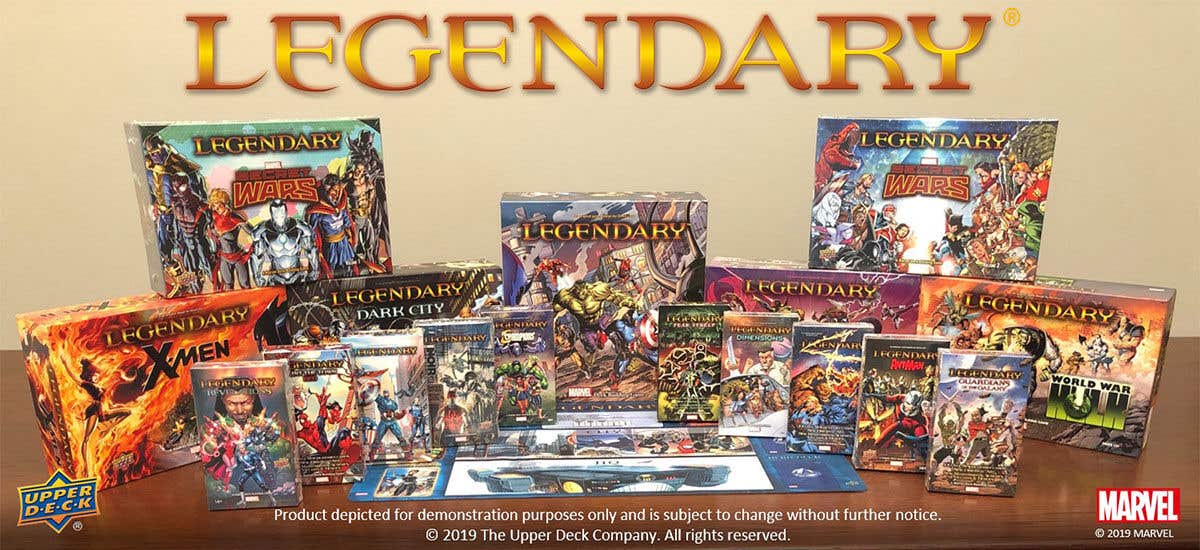 Legendary: A Marvel Deck Building Game
The Legendary®: A Marvel Deck Building Game Core Set kicked off the start of a truly Legendary experience for Marvel fans. Set in the Marvel Comics Universe the game allows players to recruit their favorite heroes to fight against a cadre of villains and Masterminds. These Mastermind Villains' plots are represented by various Schemes.
In the core set players will find 15 different hero groups, 4 Masterminds, 4 Henchman groups, 7, Villain groups, 8 Schemes, and all of the core cards required to play; wounds, starting S.H.I.E.L.D. cards, Master Strikes, Scheme Twists and Bystanders.
Note a Core set is required in order to play with any of the Large or Small box expansions.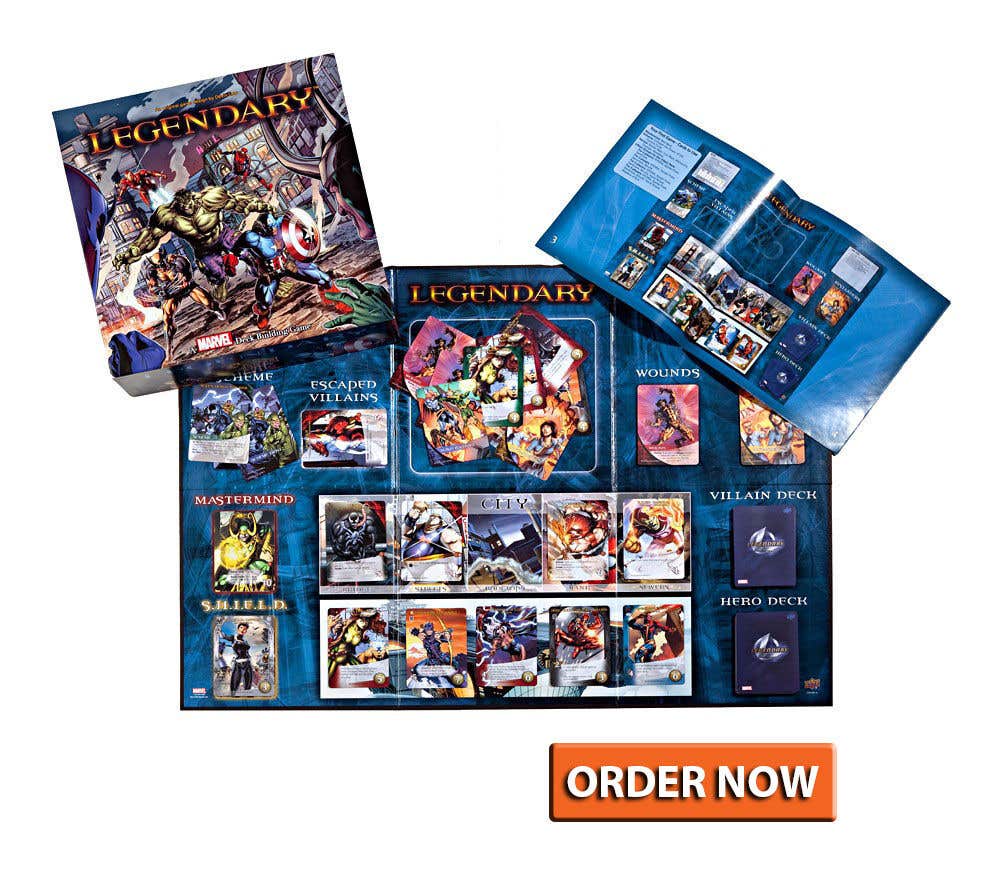 Legendary Big Box Expansions
Big box expansions for Legendary feature larger storylines and bigger teams. These expansions are very thematic and fit in a TON of new heroes, villains, henchmen and other special cards that fit the theme of the individual box. These expansions all have over 350 new playable cards.
Legendary Small Box Expansions