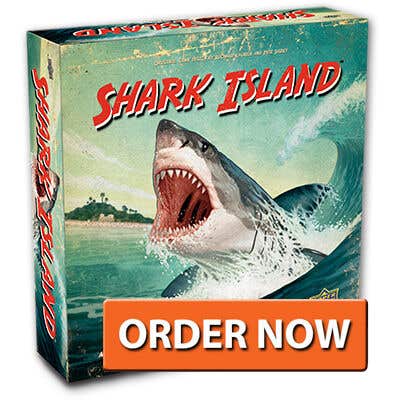 Shark Island
™ – A cooperative game for 2-5 players that pits up to 4 Shark Hunter Players against a monstrous Great White Shark Player working to terrorize the island. The Hunters must work together and search the surrounding waters to find and kill the Shark in a rapid form of card combat. The Shark must outsmart the Hunters and accumulate enough terror to win the game. Contains: 82 Tiles, 153 Cards, 34 Tokens, 3 Custom Dice, 6 Player Standees, 1 Rulebook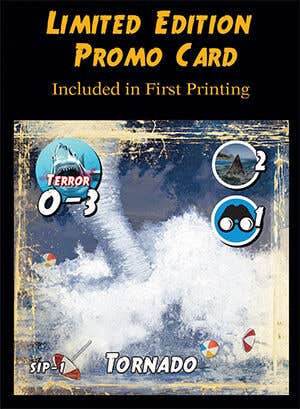 Original Game Design by Richard Launius and Pete Shirey.
A semi-cooperative game that pits Shark Hunter Players against a monstrous Great White Shark Player working to terrorize the island.

Contents:
153 Cards
82 Tiles
34 Tokens
3 Custom Dice
1 Rulebook
All Original Art
*Contents subject to change without notice.
HIDE: Each day the Shark hides among the locations.

HUNT: The Hunters use dice and card abilities to search for the Shark.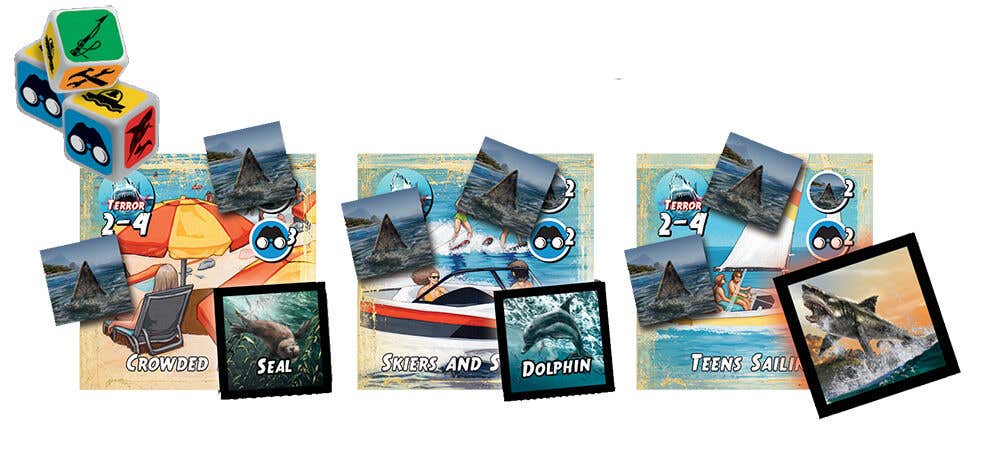 BATTLE: The Shark and Hunters face off in a rapid card battle to score 23 without going over.

Will the Hunters kill the Shark, or will the Shark cause enough Terror to win the game?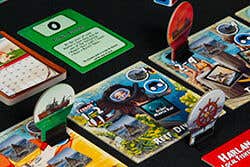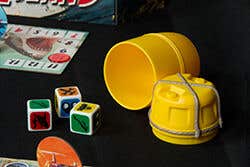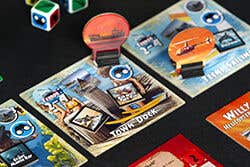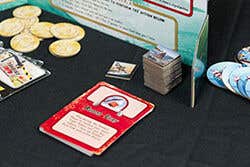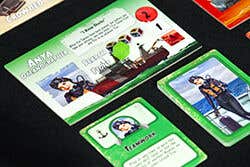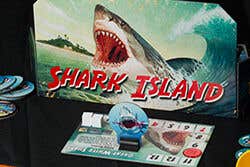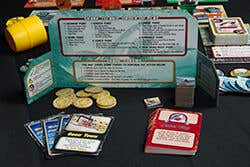 © UDC. Carlsbad, CA 92008. All rights reserved. Printed in China. All images subject to change.